BarrelBlok, Easiest and Safest way to Train!
BarrelBlok was born out of the necessity to turn any firearm into a safe training platform. While BarrelBlok is a simple tool, it is packed with great features that make it the ultimate dry-fire training aid! Learn about these features and more in this video.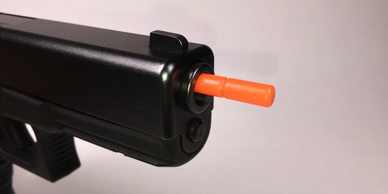 Easy-To-See Safety Indicator
Gain peace of mind! With BarrelBlok properly inserted into your handgun, you and those around you can clearly see that your handgun is safe for training.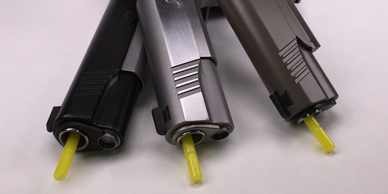 The right tool for the right handgun! BarrelBlok is caliber-specific to make sure your handgun is incapable of chambering a round when inserted.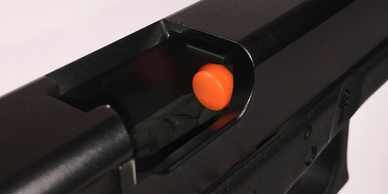 Protect your handgun! The rear of the BarrelBlok has a firing pen strike face, helping to reduce the mechanical vibrations during dry-firing.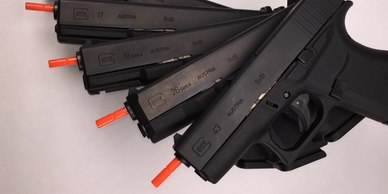 The long and short of it is... BarrelBlok comes standard with the ability to fit up to 6" barrels. Use the 1/2" indicator marks to trim to your barrel length.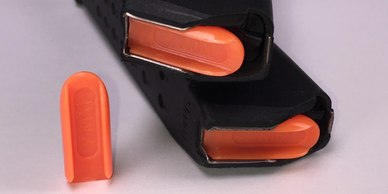 No more training scars with BarrelBlok! With a MagBlok in your empty magazines, your slide functions just like it would if your firearm had ammo in it!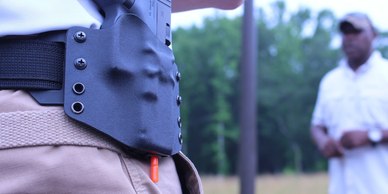 Realistically duplicate anything! Emergency Reloads? Check! Tactical Reloads? Check! Misfires? Check! Double Feeds? Check! And more!
BarrelBlok Installation Instruction Manual
If you have lost or misplaced the BarrelBlok Installation Instruction Manual, you can download a copy of it below.