RifleBlok is Revolutionary
RifleBlok has changed the way countless shooters train with their rifle! Without changing your setup, RifleBlok lets you easy duplicate every function and malfunction in a safe training environment and in a realistic manner.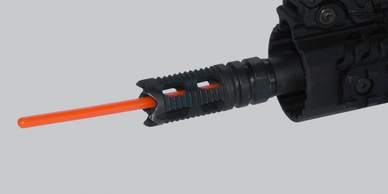 Easy-To-See Safety Indicator
Gain peace of mind! With RifleBlok properly inserted into your rifle, you and those around you can clearly see that your rifle is clear and safe for training.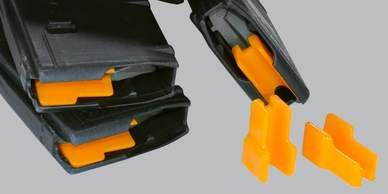 No more training scars! With a MagBlok in your empty magazines, your rifle functions like it has ammo in it! No more bolt lock means ZERO training scars!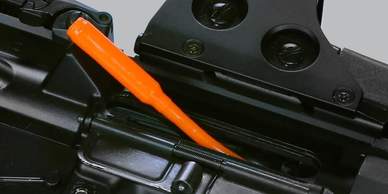 Protect your rifle! The rear of RifleBlok has a strike face for the free-floating firing pin to contact, helping to reduce mechanical vibrations and wear.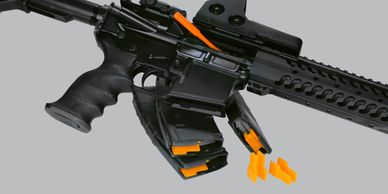 Run YOUR rifle YOUR way! RifleBlok does not require any disassembly to use. Simply insert to train and then quickly remove when finished!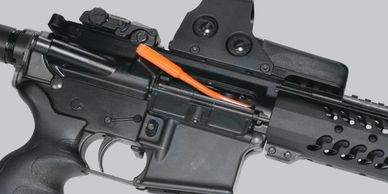 The long and short of it is... RifleBlok comes in standard 21" lengths to fit all popular barrels, including suppressors. Simply trim RifleBlok to the right length.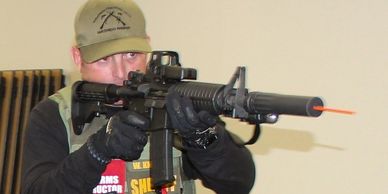 Realistically duplicate anything! Emergency Reloads? Check! Tactical Reloads? Check! Misfires? Check! Double Feeds? Check! And more!
Featured RifleBlok Products
RifleBlok Installation Instruction Manual
If you have lost or misplaced the RifleBlok Installation Instruction Manual, you can download a copy of it below.