BarrelBlok™ In The News
Since its introduction in 2015, BarrelBlok™ has quickly become the hottest firearms training aid on the market! That is because it of its simplicity, ease-of-use and unmatched ability to make both firearms and magazines safe and realistic for training purposes. No other product on the market does what BarrelBlok™ can and this has grabbed the attention of industry experts, news programs and publications all across the country. BarrelBlok™ has been written about and featured in some of the most popular firearm and law enforcement publications, as well as being featured on television programs.
---
BarrelBlok™ Hosts USCCA Meet and Greet at NRA Annual Meeting

BarrelBlok™ had the honor and privilege of hosting the USCCA family at our booth during the 146th NRA Annual Meeting in Atlanta this weekend. This was prompted by the USCCA being disinvited from the event for "unspecified" reasons. On Saturday afternoon, USCCA President Tim Schmidt, Concealed Carry Magazine Editor Kevin Michlowski and the entire USCCA team held a meet and greet with many of its members, as well as NRA members, at the BarrelBlok™ exhibit. During the entire weekend, BarrelBlok™ extended its onsite show pricing to all USCCA members through the online store, with hundreds of orders being placed. BarrelBlok™ is donating 10% of all sales during the weekend to the USCCA for use in women's firearms education and training. BarrelBlok™ would like to thank the many USCCA members who sent kind words of thanks over the course of the weekend through email, and the the countless members that stopped by the booth to thank us for hosting the meet and greet!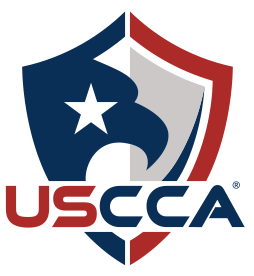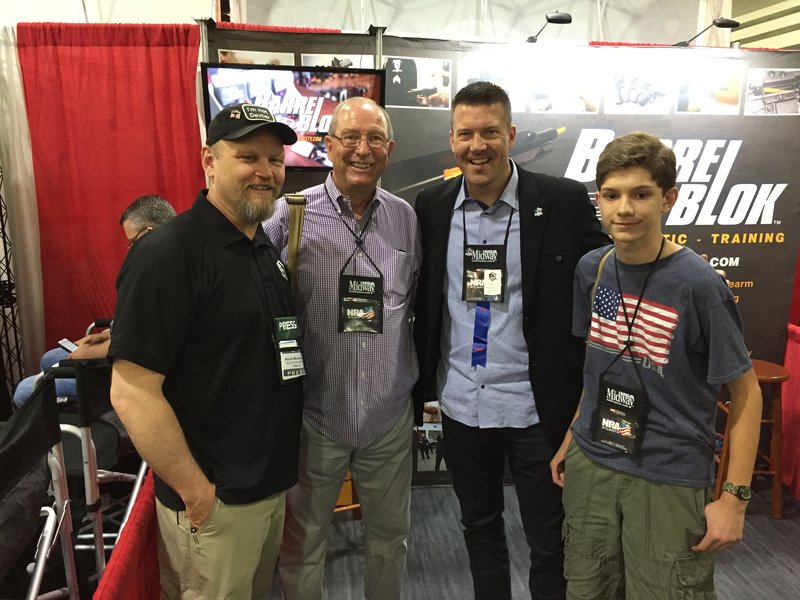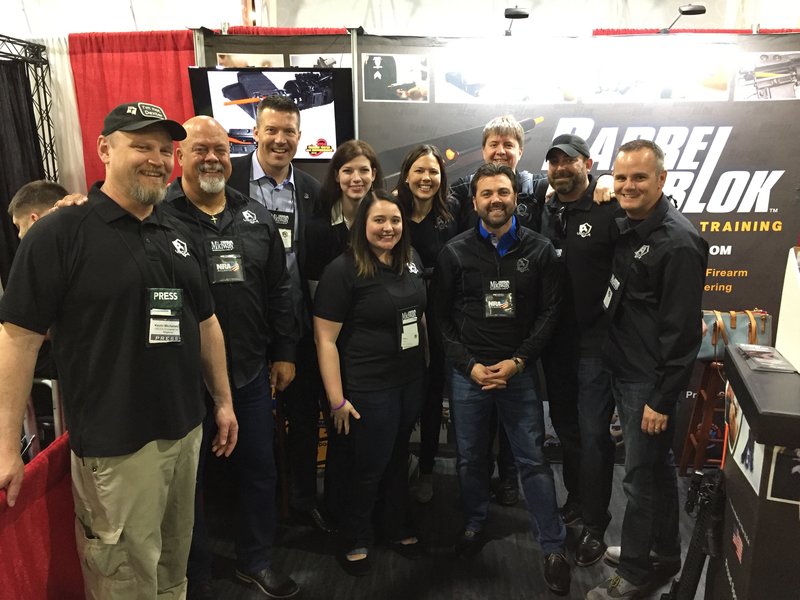 ---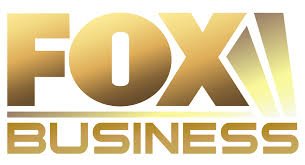 BarrelBlok™ featured on Fox Business News
BarrelBlok™ was recently featured on a segment on Fox Business News during an airing of the Innovations TV series. The segment took a close look at how and why negligent discharges occur and cites several high-profile instances where individuals were killed due to negligent discharges. It features interviews with former special operations instructors, NRA instructors, and civilians. To watch the video, go to the Blok Blog page on the menu at top of page.
---










ONLINE EXCLUSIVE: "BARREL BLOK YOUR GUN!"
Writer Mark Kakkuri recently put BarrelBlok™ (February 2017) through its paces and wrote about the unique aspects of it versus traditional training aids. Mark enjoyed the ability to train with this own firearm and preserve the realism of the mechanics. The verdict? "Blok Your Gun!" To read Mark's full article, visit: http://americanhandgunner.com/exclusive-barrel-blok-your-gun/
---













RifleBlok™ Featured in Guns Magazine
Guns Magazine featured the updated RifleBlok™ in its April 2017 issue. The redesigned MagBlok™ inserts make training with an AR-platform rifle safer and more realistic. By preventing the bolt carrier from locking to the rear, the rifle will mechanically operate in a training environment the same way it would on the range or the real world. We would like to thank the editorial staff at FMG Publications for featuring RifleBlok™. Visit www.gunsmagazine.com
---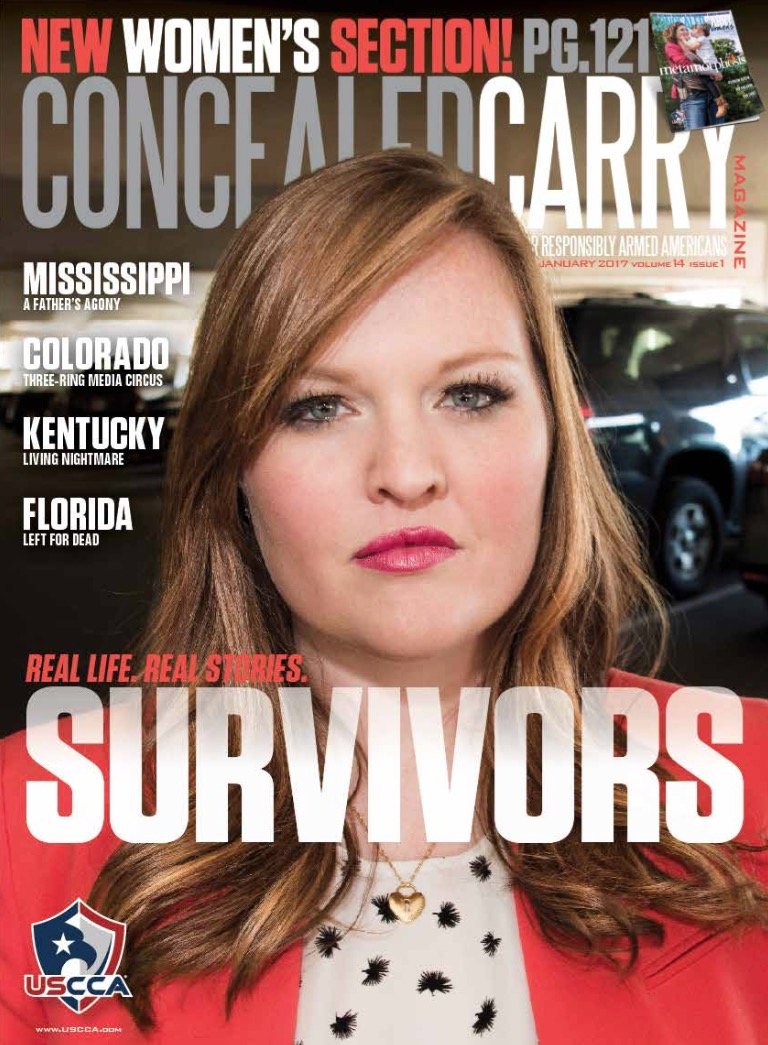 RifleBlok™ Featured in Concealed Carry Magazine
Concealed Carry Magazine, the official periodical of the United States Concealed Carry Association, featured BarrelBlok™ in the "Gear We Love" section of their January 2017 issue. The feature highlights the important safety aspect of being able to see that the firearm is safe and clear during training exercises. We are proud to be featured in such an important issue of Concealed Carry Magazine. Visit www.concealedcarrymagazine.com
---












American Handgunner Features BarrelBlok™
BarrelBlok™ inserts through the ejection port into the barrel, blocking the barrel and preventing a round from being chambered. The tip of BarrelBlok™ protrudes from the muzzle allowing everyone to see the firearm is safe. Visit http://americanhandgunner.com/safety-security/
---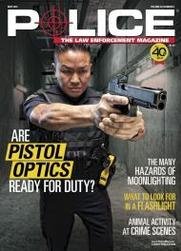 BarrelBlok™ Featured in Police Magazine
Police Magazine wrote a sidebar article about BarrelBlok™ in their May 2016 issue. The article highlighted the importance of BarrelBlok™ to the national Law Enforcement D.R.A.W. School Firearms Training program. While the key goal during training is safety, the article went on to talk about how the other purpose of BarrelBlok™ is to prevent training scars by replicating the full mechanical functionality of the firearm. Visit www.policemag.com
---






BarrelBlok™ Featured in American Handgunner Magazine
American Handgunner magazine featured BarrelBlok™ in its July/August 2016 issue. BarrelBlok™ makes training with a pistol both safer and more realistic. By preventing the slide from locking to the rear, the pistol will mechanically operate in a training environment the same way it would on the range or the real world. Visit
www.americanhandgunner.com
---












BarrelBlok™ Featured in Guns Magazine
Guns Magazine featured BarrelBlok™ in its June 2016 issue. Originally developed for law enforcement firearms training, BarrelBlok™ makes training with a pistol both safer and more realistic. By preventing the slide from locking to the rear, the pistol will mechanically operate in a training environment the same way it would on the range or the real world, the preventing training scars. Visit
www.gunsmagazine.com
---












BarrelBlok™ Featured in Shooting Industry Magazine
Shooting Industry magazine featured BarrelBlok™ in the November 2016 issue in the "Safety Talk" article on promoting safety in shooting sports and firearms training within the community. It shows the importance of instructors taking the lead to promote safe training. Visit
https://www.shootingindustry.com/?s=BarrelBlok